Travel is one of the ways that humans have established over time to relate to different civilisations.
"MagiC Carpets" is a "Creative Europe" platform uniting 21 European cultural organisations that create opportunities for emerging artists to embark on journeys to unknown lands and to create, together with local artists and local communities, new works that highlight local specificities and compensate for the shortage of story-telling existing in the modern society by enhancing cultural accessibility, cultural activism and participation.
The title "MagiC Carpets" refers to "1001 Arabian Nights" fairy-tale story about the magic, or the flying, carpet – a 'fantastic device' for travelling across the world in a twinkling of an eye. The creativity and imagination of Scheherazade used in story-telling to intrigue and to involve her husband becomes here a convincing metaphor of the power of culture to change the mistrust and confrontation into an intercultural dialogue, mutual understanding, respect and even love.
Learn more
---
---
---
---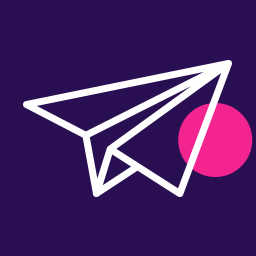 ---
Artists (local & international)
---
Local community members participated

---
Local community members reached

---
Connect inhabitants and artists in a given place and time is vital (and can often become viral) for our art and our democracies. It gives all of us the occasion to reconnect with the space, to call it our own, to occupy it, to re-appropriate as an intimate, political and poetic field. Magic Carpets engage emerging artist of different arts field to connect with communities of inhabitants, enabling both of them to create an engaged and activist vision of the world.
Danijela Jović
Project officer at the European Commission Education,
Audiovisual and Culture Executive Agency (EACEA),
Founder of the OKUP collective
Talent is everywhere but much – or most – remains undeveloped, invisible, frustrated. Cultural talent, whether of artists, curators, organisations or audiences, can be developed only through the creation of opportunity. MagiC Carpets is a hugely important and ambitious programme, and deserves congratulations as well as support for its objective to provide new opportunities for all of these talents through a single network.
Lewis Biggs
Former Tate Liverpool director,
Liverpool Biennial board member,
Freelance curator

Often, the "community" these days is perceived as the goals of an online group of people connected by certain topics. That is true, but it is more important for me to think about the concept of "community" when we bring it back to the real world – with the challenges and problems that arise. And that's why MC's work with real-world communities, where living people meet, solve and open up cultural issues, explore stereotypes or historical memory, seems significant and important to me.
Mindaugas Drigotas
NARA Journalist and videographer